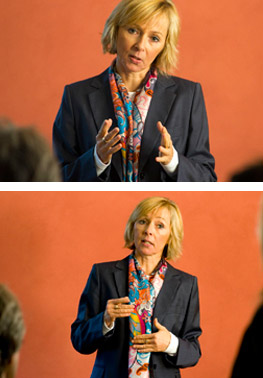 brain based leadership presentations
Performance and awareness are the broad categories for brain based leadership presentations.
These tailor-made brain based leadership presentations combine an informative, yet entertaining blend of cutting-edge scientific knowledge, practical applications and a sense of fun.
Brain based leadership presentations are interactive and inspiring. Participants will leave with food for thought and very practical steps that they can apply immediately.
"After a successful presentation in 2009, we invited Dominique back again to present to our staff in 2011 on a different topic. Her presentations are content rich, very interesting and she easily engages the audience in an informative and entertaining way.
One of our staff finds her 'electrifying' and they have, yet again, asked for 'more Dominique' for future events."
Rik Hart, General Manager
WARRINGAH COUNCIL