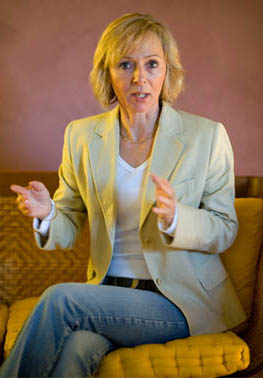 executive and personal coaching
Executive and personal coaching, whether it is one-on-one or in a group, invariably results in positive changes for clients through a powerful journey of discovery and achievement.
In this highly structured, results-focused process, executive and personal coaching clients set specific and inspiring goals. In the process, the coach facilitates clients' improved thinking by using a brain-based approach.
Thinking in innovative ways leads to inspiring 'aha' moments which create new neural pathways in clients' brains.
This approach leads to a change in clients' deep-seated habits, both conscious and unconscious, because the neuroplastic brain is reshaped in the process.
Executive and personal coaching programs are delivered in various formats – twelve session programs over three or six months or also shorter programs of four or six sessions, depending on the clients' objectives.
"I found working with Dominique to be a life changing experience. The techniques that she used with me, and the strategies that she taught me have made a wonderful difference in my life. I have recommended Dominique to others and noticed big differences for them too.
I would encourage anyone to seek out her coaching."
Dr T. H. Organisational Psychologist